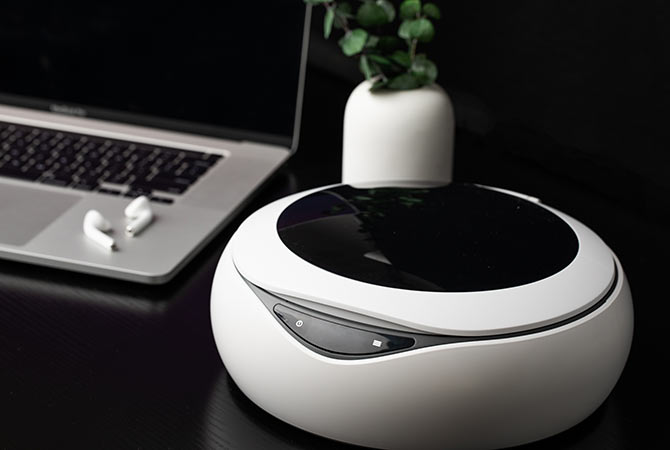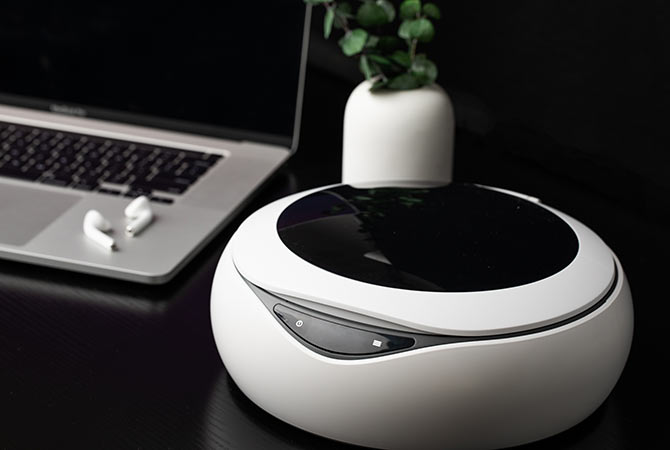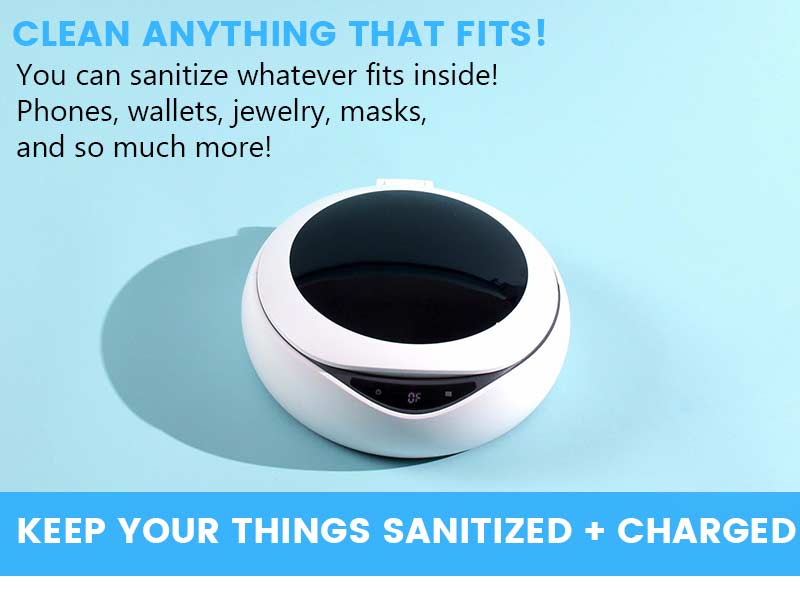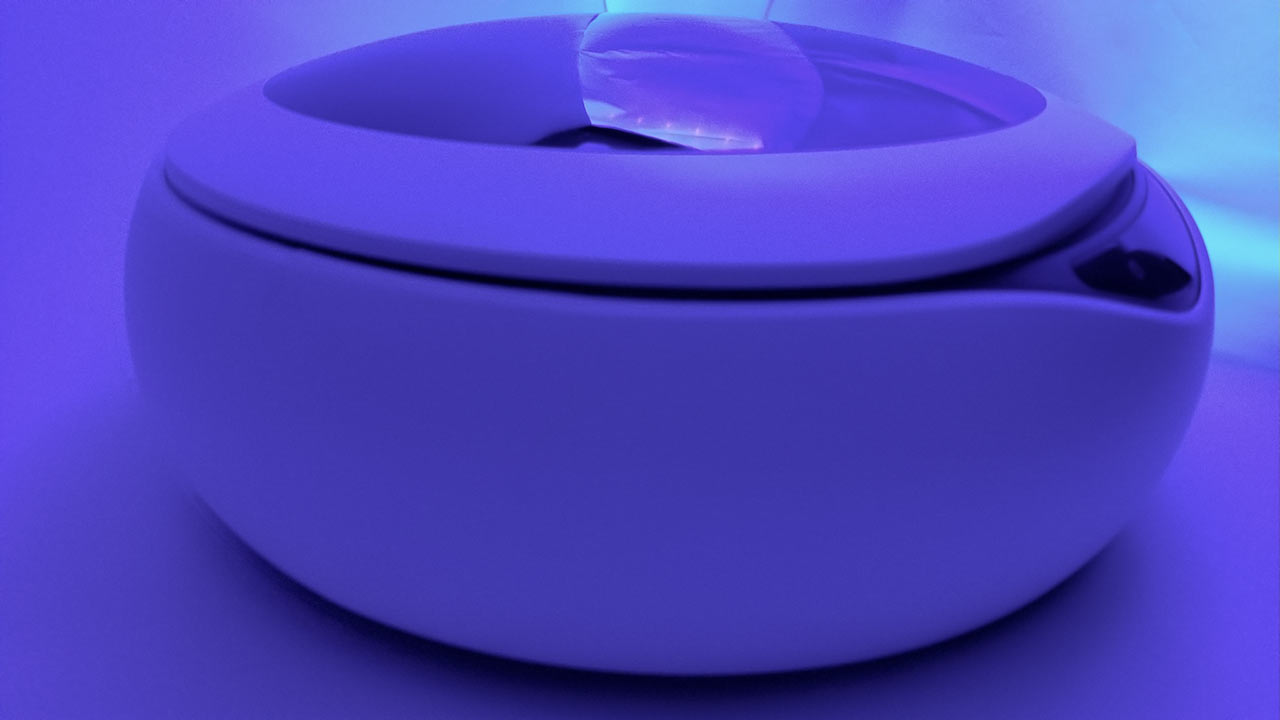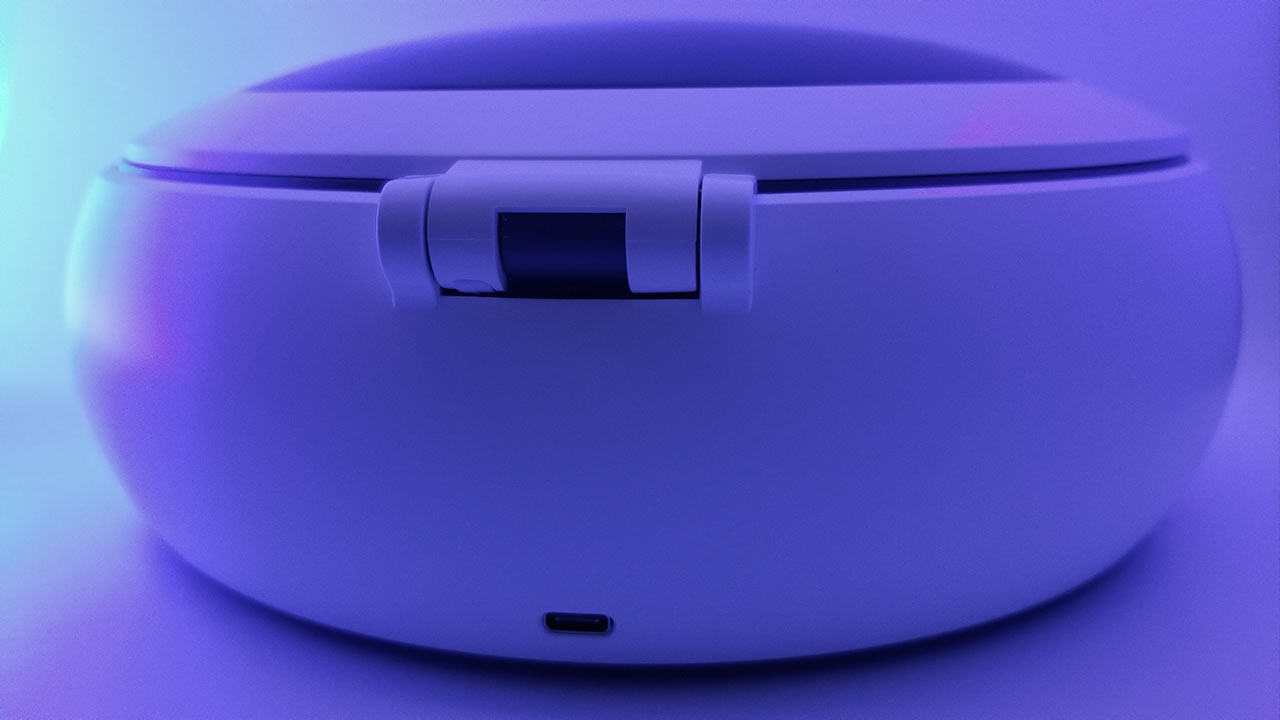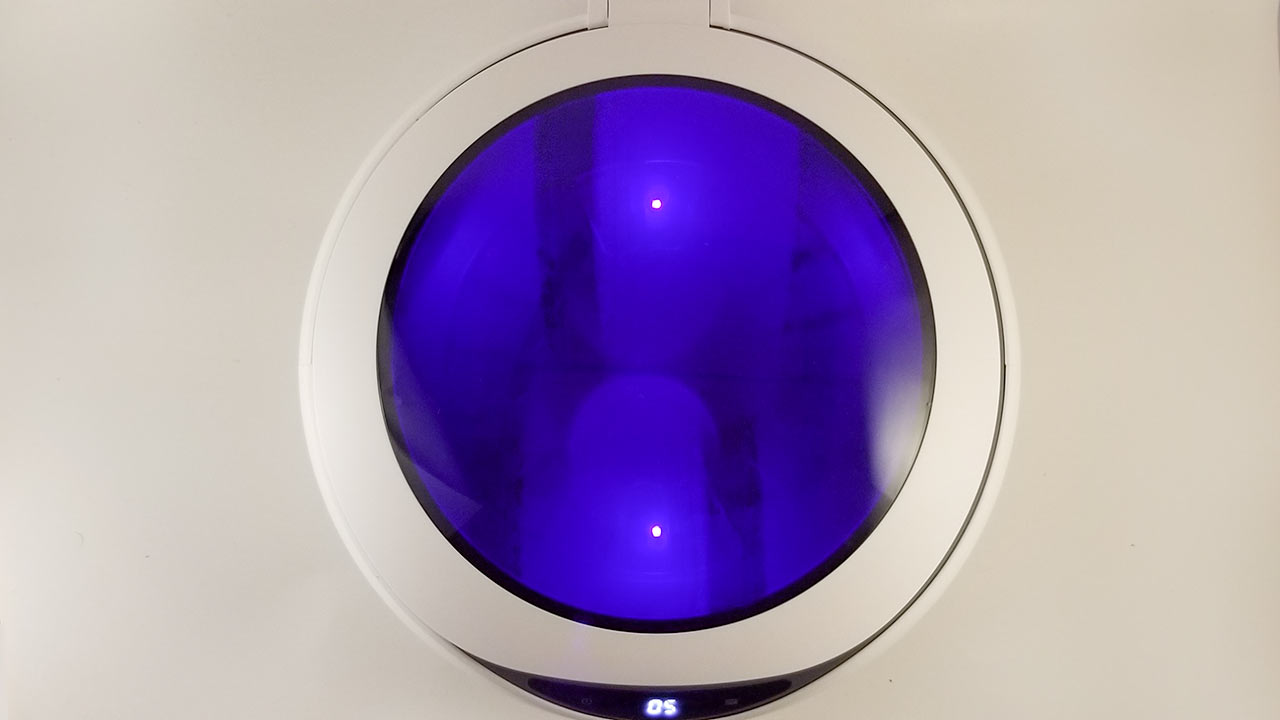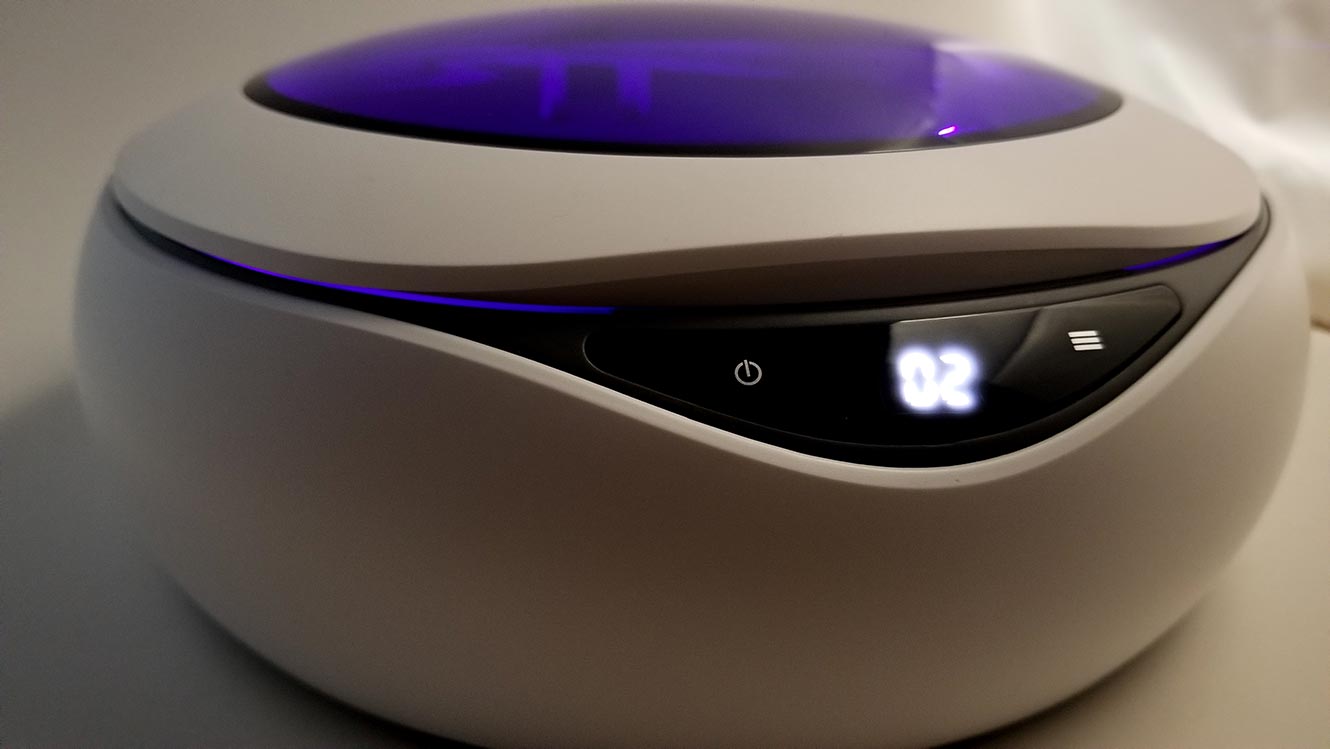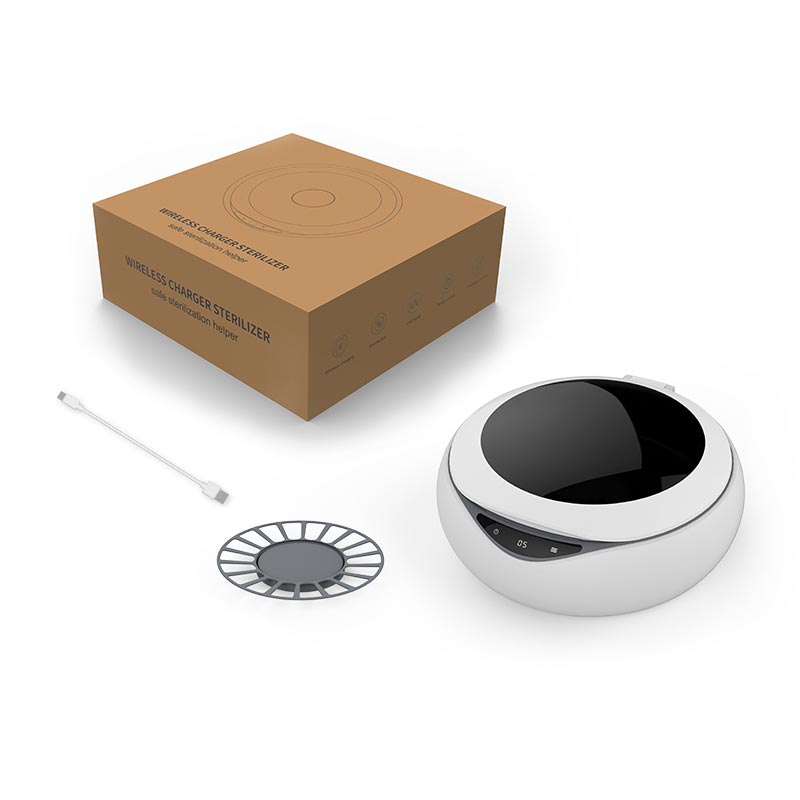 PhoneCleanse Pro - Advanced UVC Sanitizer & Wireless Charger
The new best way to clean your things & stay healthy.
Your phone is filthier than you think. Up to 10 times filthier than the average public toilet seat. Don't let it get you sick! Use PhoneCleanse to disinfect every surface of your devices from germs, viruses and bacteria.

It isn't limited to cleaning phones, it'll clean anything that fits inside, up to a 6.7 inch phone!

You can add a personalized message card if you want to buy this item as a gift. Just include your request at checkout, it's free.
Free 2-Day shipping in the US
30 Day Money-Back Guarantee & Free Returns
Have any other questions?
Text us at (770)-727-8533 or email support@bluecleanse.com
Laboratory Certified.
The PhoneCleanse Pro has been proven to be effective across a series of laboratory tests in different categories, including microbiological and photo-biological safety.
A perfect addition to your workspace.
Whether it's your home office or your work office, the PhoneCleanse Pro is a both a functional and stylish addition to your workspace.
See it in action!
We've done enough talking, it's time for you to see what the PhoneCleanse Pro looks like in actual use. We attempted to make it cinematic.
Product Features
99.99% Sterilization rate against germs & viruses (on non-porous materials such as glass, metal, plastic, and rubber)

Touchscreen Interface

Built-in Safety Protocols to prevent damage to the skin & eyes from the Ultraviolet light output

15W Fast Wireless Charging for your devices

Pure Ultraviolet cleansing with 360 degree rotation for full coverage. No liquid, no heat, no chemicals.


Portable & Eco Friendly
Our Natural Advantage
We're not just blue, we're also green. Your purchase of this product will help reduce the environmental impact of chemical based cleaning products. Less chemicals will be dumped into the ocean. That's pretty neat.
Go Green! (goes back to top)
Your pockets are breeding grounds.
Those warm pockets of yours are stuffed with plenty of particles for bacteria & pathogens to feed on and multiply. They thrive in warm environments.
Natural cleaning solutions are safer.
Alcohol based cleaning products from brands like Lysol may be effective, but they damage the oleo-phobic (oil-resistant) coating on your touchscreen devices. And they're not reusable.
Locard's Exchange Principle.
Particles from every object that you touch get transferred to your phone, including the deadly ones. Touching your dirty phone after washing your hands puts you back at square one. Danger.
its nice
cool product, also looks nice on my desk
5 stars!
Works just like I expected it to and i''ve been loving it so far, I think i'm gonna buy another one for my friend. Didn't know what I wanted to buy them for their birthday but now I do lol
surprisingly nice
I didn't know what to expect since I never bought anything from this company before but the quality is better than I thought it would be so i'll give it 5 stars
Nice product
Found myself using the wireless charging function more than I thought I would. Nice to not have to choose between using this thing or charging my phone. Also looks pretty cool when it's turned on in the dark.
love it
I know its advertised as a phone cleaner but I actually use it to fully sanitize my baby's toys after I wash them. So far so good! Just a little paranoid about germs now so this eases my mind a bit
Free Express Shipping & Free Returns
If you're in the US you get to enjoy free 2-Day shipping provided via USPS. And we'll pay for return shipping if you decide not to keep the product.
Money Back Guarantee
You've got 30 days to test out the PhoneCleanse Pro and decide if you want to keep it. If not, no problem. Just contact us and we'll make it right.
Support 24/7
Text us at (770)-727-8533 or email support@bluecleanse.com and we will reply as soon as possible. Even if it's 2:00AM.